The US 96 Fan Club.
To be a member you
must have a fan

. Fan Club members can win $50 gift cards, dinners, smart speakers, concert tickets and more.
Listen to Traci & Hef every morning at 7:15 to find out where that day's Fan Stop will be.
To get a fan, come to a US 96 Fan Stop. The fans are numbered, US 96 announces those numbers on the air.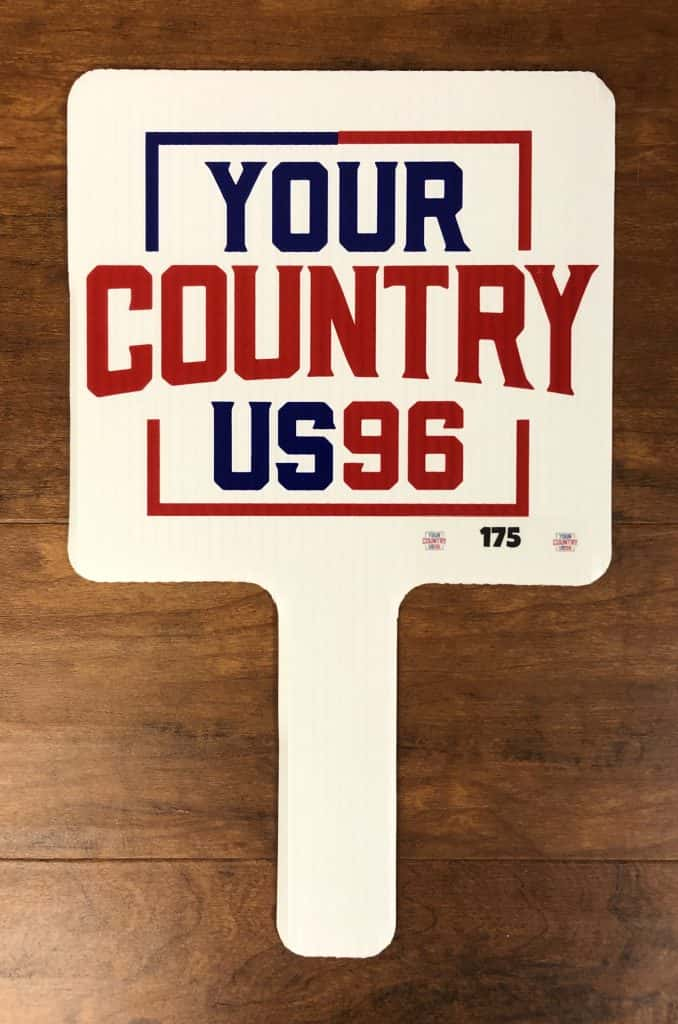 If your fan number is announced, you'll have 10 minutes to call the station to claim your prize. There's no limit on the prizes fan club members can win! (One fan per household) Get your fan, keep that fan close by and bring it to US 96 events for even more chances to win.
If you already have your fan, be sure to enter to win a Miranda Lambert Wildcard Experience!! Check out all the details and enter.
Bring your fan to the US 96 Birthday Bash with Michael Ray October 9th at the Mississippi State Fair.  3 lucky Fan Club members will each win a trip to Las Vegas! Two will see George Strait LIVE and one will see Reba McEntyre and Brooks and Dunn!
An awesome fan and amazing prizes. The US 96 Fan Club can be your ticket to Vegas Baby.
Wednesday– Fisher will be out at Ridgeland Mitsubishi (1860 E County Line Rd) giving out fan 12-1.
Thursday– Traci Lee will be at Dickeys Barbecue Pit (1323 W Government St) in Brandon 12-1.
More winners, more often, in Your Country with US 96.