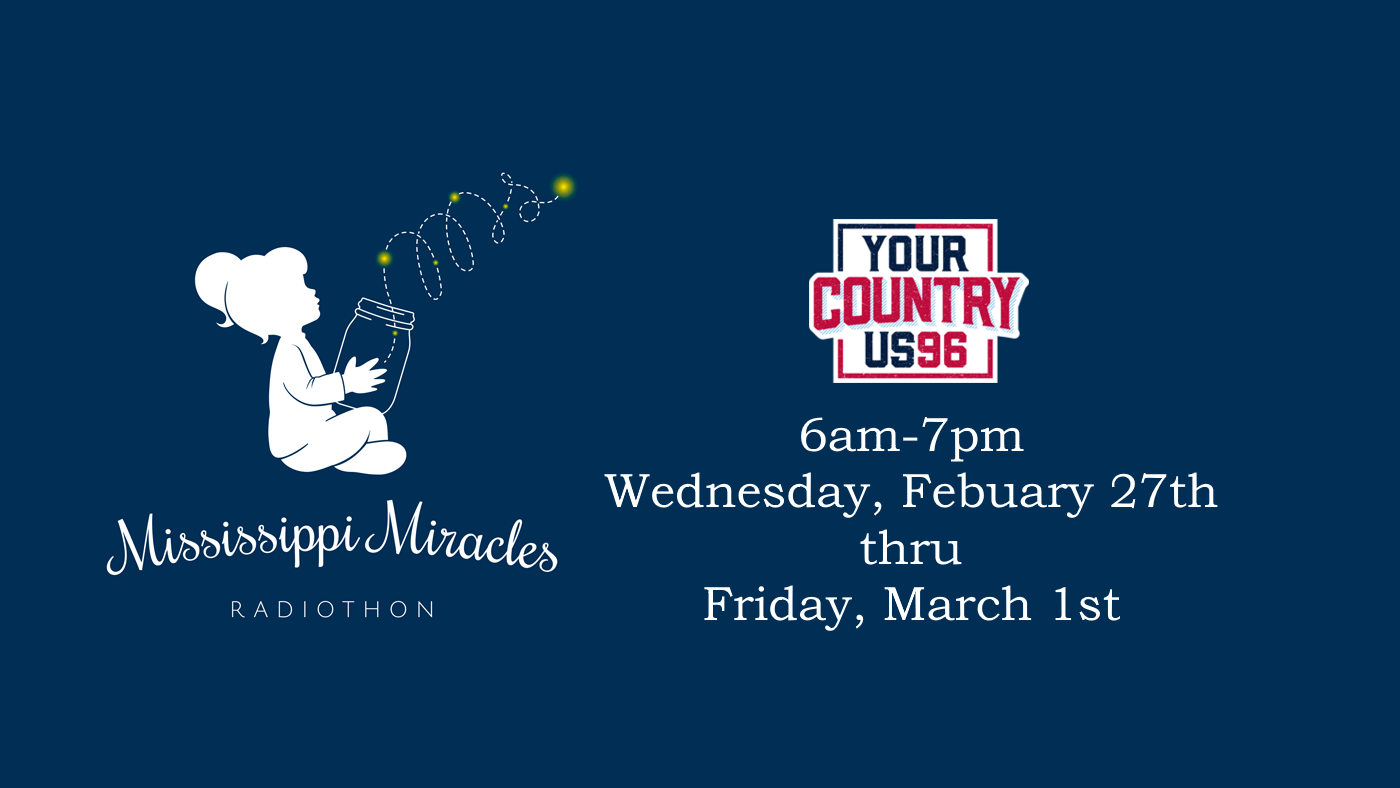 6am- 7pm February  27th- March 1st
What is the Mississippi Miracles Radiothon?
On-air personalities from Your Country US 96 and Radio People stations across Mississippi gather at Batson Children's Hospital each year to share stories of hope and healing. We give patients and families a platform to share their stories and celebrate life and lives that have been touched thanks to the giving hearts of Mississippians. We give YOU the opportunity to invest in the future of Mississippi when you support Batson Children's Hospital by becoming a Miracle Giving Club Member at $15 a month or more (you can also give by making a one time gift of any amount). You give the amount that fits your budget.
What is Children's of Mississippi?
Children's of Mississippi, part of the University of Mississippi Medical Center, encompasses all the pediatric services available at UMMC and at clinical sites throughout Mississippi. At the heart of these services is Batson Children's Hospital, the state's only hospital devoted exclusively to the care and treatment of sick and injured children. The Children's of Mississippi network brings specialized clinical care for children to communities across the state, making it easier for families to get the treatment they need closer to home.
Here are the improvement goals you support when you pledge your financial support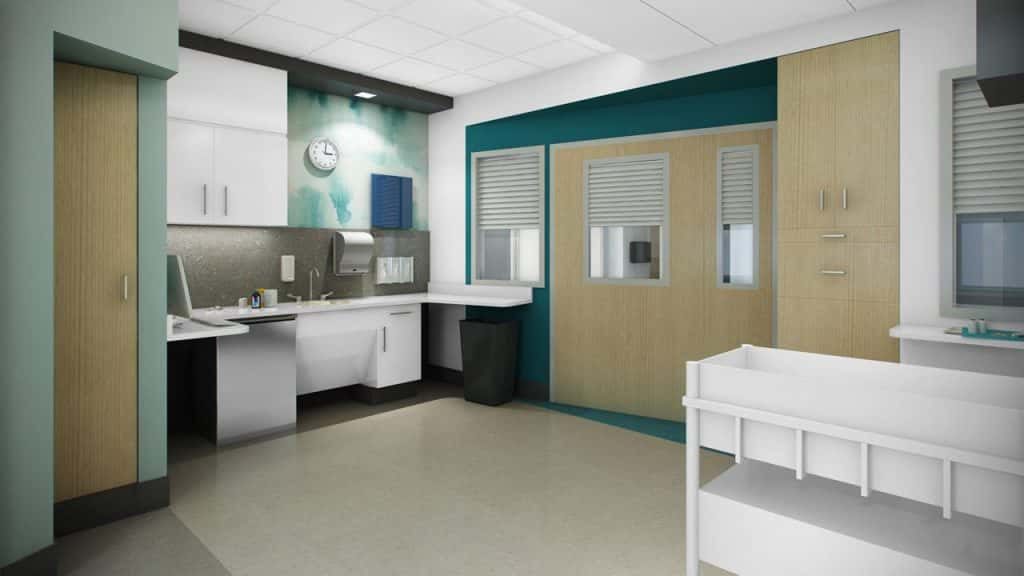 NICU Improvements.  The only Level IV neonatal intensive care unit (NICU) in a state ranking among the highest in premature and low birth weight babies was designed to accommodate 30 infants, but the average daily census is around 80 infants. The Growing Campaign will support the addition of 88 private rooms for NICU patients.
PICU Improvements.  The only pediatric intensive care unit (PICU) in the state for children suffering from traumatic injury or critical illness currently has only 8 private rooms, meaning many recover in an open ward.  A new PICU will include 32 private rooms with en suite facilities, with a dozen of these devoted to our Children's Heart Center.
Imaging Suite. The expansion will include a pediatric imaging suite, eliminating the need to transport patients a quarter of a mile to the adult imaging area.  It will also reduce the need for anesthesia with the availability of creative distraction devices.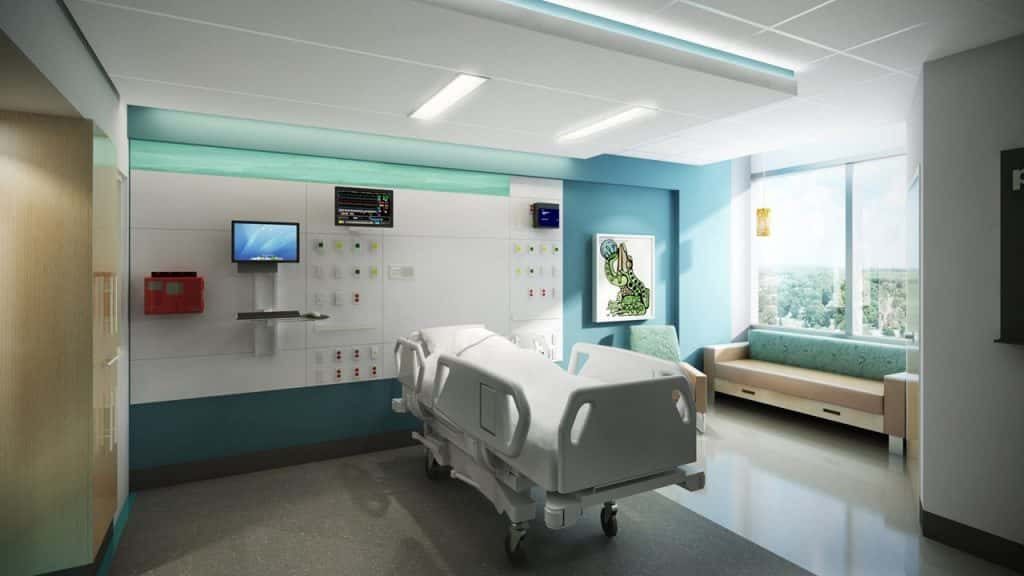 Surgical Suite. The expansion will include a pediatric surgical center with 10 large pediatric operating rooms, three procedure rooms, and a catheterization lab.
Comprehensive Outpatient Clinic. A "one-stop" specialty outpatient clinic located in the hospital will eliminate the need for children with chronic conditions to visit multiple locations for treatment.